Not documenting things properly could leave you in Lottery LIMBO . . .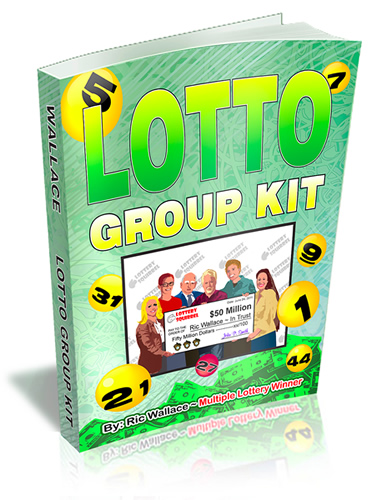 Looking for a MAGIC SPELL or formula for WINNING NUMBERS?
Save your money as this does NOT have them

.

Want to increase your chance of a LOTTO WIN by running a lottery group, pool or syndicate and need some tips from an
expert with information

NOT

found on a government lottery site? Then this is for you.
NEW LOWER PRICE*
---------
Being revised - ON SALE SOON 
Check back May 31, 2017 
This book is intended for a worldwide audience of people interested in playing the lottery as a group. The Lotto Group Kit has tips for forming, running, and maintaining a lottery group. The strategies strongly promote creating a paper trail to defend a potential win from a false claim. The book includes many other aspects involved in winning a lottery that people may be unaware of, and what life could be like after a big win. The author recommends treating your lottery group like a business set for success with a plan to achieve it.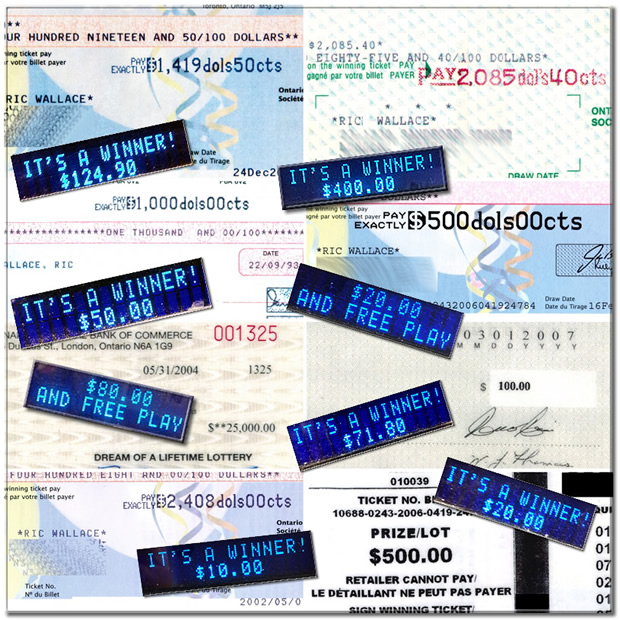 The author, multiple lottery winner Ric Wallace, was the first Canadian featured on TLC's Lottery Changed My Life and has been featured in print, on radio, on TV, and online. He has run lottery pools, on and off, for over 33 years. Click Here to see next air date for the Country Millionaire episode.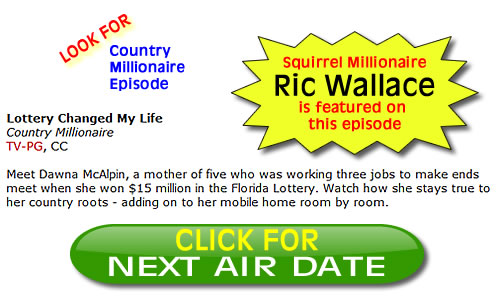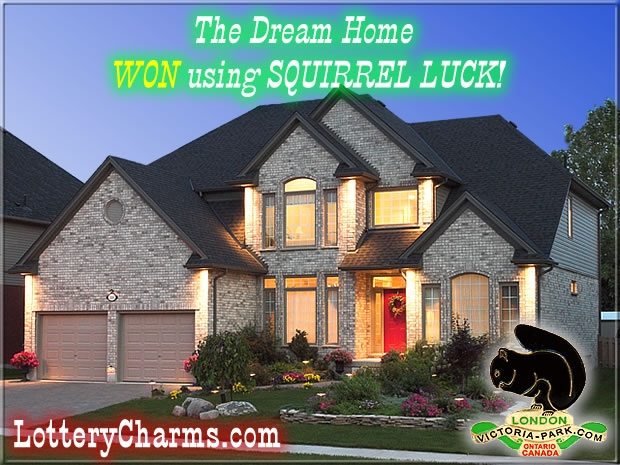 Above is the Dream Home won by Ric Wallace and featured on the cover of the book he wrote in that dream home on the laptop which was included in the $775,000 TAX FREE prize package.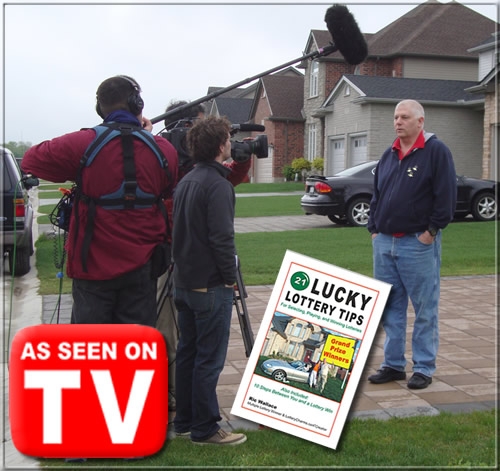 He has been featured in newspapers, on radio, and on TV news because of numerous lottery wins, a $775,000 TAX FREE dream home package, and Lottery Charm® products on which he holds various trademarks.
Some of the media attention he has received:
Woman's World Magazine – 2014
Discovery's Family Channel (U.S. network show) – Still Lucky  – 2015
Other media in both Canada and the United States
CJBK AM radio – London, Ontario
AM 980 – London, Ontario
CBC Radio more than a dozen times – Toronto, Ottawa, Montreal, Vancouver
WAKR – Akron, Ohio with Ron Horner
Canadian Newspapers in Exeter, St. Catharines, Milton, Your Village News (12+ times), The Wheatley Journal
American Newspapers: Akron Beacon, Daily Kent Stater, Record-Courier, The Miami Herald, Philadelphia Daily News, The (Columbia, S.C.) State, The (Monterey County, Calif.) Herald, Rubbercity.com, BGnews.com, timesleader.com, Macon.com, siliconvalley.com
Various websites: Canoe.ca, Walletpop.com / Dailyfinance.com, TheGlobeandmail.com (many more

NOT

listed)
What is included is this 180 page eBook:
Tips for starting a lottery group / pool or syndicate
Why so many major lottery wins end up in disputes
Common mistakes lottery pools make, opening doors to lawsuits
Tips for finding reliable people to pool their money
Tips for

NOT

losing your job because of a lottery pool
How to minimize claims against your lottery group
How

NOT

to be a bank for your friends and co-workers
Tips for

NOT

losing your friends because of a lottery pool or lottery win
Tips for saving past group plays and why they are important
What to look for in a lottery retailer
How to create your own

Unique Lottery Group Play Identifier Code

to safeguard your next lottery WIN
Tips for

NOT

 making lawyers very RICH!
Ways to earn FREE TICKETS or rewards
Why employers should

NOT

run lottery groups or pools
Tips for group play members who purchase tickets outside the group and do

NOT

 want a dispute if they win on their own tickets
Why employees using company resources & company time could lose some of their jackpot to their employer
Mistakes

NOT

to make
How to ensure a retailer or someone else DOES

NOT

steal your ticket
Member agreements with blank agreements that you can add additional terms and conditions to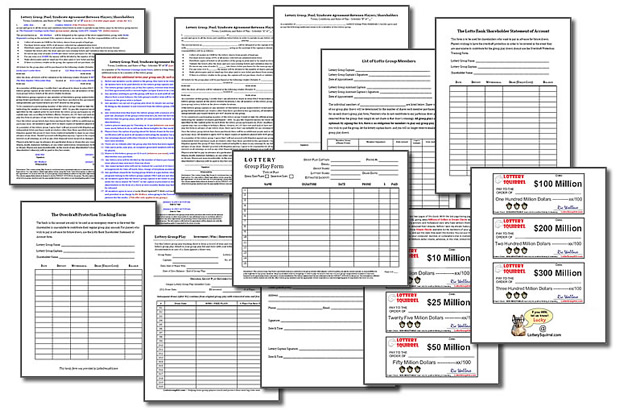 Group play forms, lottery group play tracking forms, member list forms, lotto bank forms, lotto group overdraft forms, member opt-out forms, dream checks
List of equipment & supplies
Tips for Scanning Lottery Tickets Purchased for a Group Play to be shared by email
Dream Sharing – Helping keep members motivated

LOTTO Dream Checks

– This can help you visualize a

BIG WIN

and motivate your lotto group members
How to spot a

BAD CHECK

from a lottery corporation
Tips for claiming a large win
Your health and a large win
Tips for dealing with the TAX MAN
Tips for handling media exposure
Life after a big win
21 Lucky Lottery Tips: Preview of my 1st book
Suggested Uses for Lucky Lottery Charms
NEW LOWER PRICE*
---------
Being revised - ON SALE SOON 
Check back May 31, 2017 

The Lotto Group Kit V2.0
180 Page eBook with printable lottery agreements and forms
Table of Contents

Please Read This FIRST!
5
Ric Wallace: Lottery Winner, Lottery Group Captain, Lottery Book Author
7
What Qualifies Me to Write About Running Group Lotteries?
13
Protect Yourself Before You Validate Your Tickets
14
Karma for the Lottery Player, Winner & False Claimant
23
Lottery Group Disputes Happen All Over the World
32
Don't Let This Happen to You
52
Lotto Group Options
55
Steps I Follow When Running a Lottery Group
60
What to Do When the Lottery Corporation Gives You a Bad Check
72
Special Thanks to the Tax Man!
79
Sample Lottery Group Agreement
83
Ready-to-Use Lottery Group Agreement
86
List of Lotto Group Members
91
Opt-Out Form for Group Members
93
Lotto Group Play Form
94
Lottery Group Play Tracking Sheet
96
Optional Forms
99
Dream Sharing
102
LOTTO Dream Checks
104
The Lottery Captain's Suggested List of Equipment & Supplies
112
Understanding the "Unique Lottery Group Play Identifier Code"
115
Unique Lottery Group Play Identifier Code ~ FLOW CHART
120
Sample of Lottery Tickets Played as a Group Play
125
Tips for Scanning Lottery Tickets Purchased for a Group Play
132
You Have a Major Winning Ticket
136
Claiming a Lottery Win Without a Ticket
144
How to Sign and Not to Sign a Winning Ticket
149
Harness Luck With the 3 P's of Winning or Success
151
Quotes on Luck
154
Final Words
157
Customizable Word Forms Available for an Extra Fee
161
21 Lucky Lottery Tips: Preview of My 1st Book
162
The Lottery Charms Story & LotterySquirrel.com
169
Suggested Uses for Lucky Lottery Charms
176
---
NEW LOWER PRICE*
---------
Being revised - ON SALE SOON 
Check back May 31, 2017 
Disclaimer
The author and publisher of this book make no representations or warranties with respect to the accuracy or completeness of the contents of this work. Following all the tips in this book, using the printable forms, and/or using any Lottery Charms does NOT constitute a guarantee of potential future lottery wins, success, or freedom from lawsuits against your lottery group. Strategies contained in this eBook help build a paper trail and offer other tips such as things to do and not to do to defend against a false claim. Lottery regulations vary according to location. Individual lottery players are responsible for knowing and following the regulations where they live. Our Lottery Charms and the LUCKY Squirrel Scratchers are simply marketed as items of luck. Gamble only what you can afford. This eBook kit is not a substitute for legal advice.